Creative Writing Contests
Here is a list of our current contests for creative writers. The list includes contests for songwriters, poets and fiction writers. We have several new contest coming up including one for romance writers and another for Science Fiction Writers. Stay tuned for details regarding those contests.
CHECK OUT OUR CURRENT CONTESTS:
► Novella Contest for Romance Writers
► Another Contest for Songwriters
► Short Story Contest for Romance Writers
► Poetry Contest for Romance Writers
POETRY CONTEST FOR ROMANCE WRITERS
ROMANTIC POETS:
Romance Poetry Contest
Inamorata Romance Books (an imprint of Stony Meadow Publishing) is sponsoring it's first romantic poetry contest. The contest is open to all writers, whether published or unpublished, and we are looking forward to reading some great short romantic poetry!
LIST OF RULES FOR SUBMISSION:
All poems must be submitted by the author holding the copyright. (If your short story is not copyrighted, don't worry. Copyright laws protect your work from the moment you started writing it.)

THIS IS A MONTHLY CONTEST!

Contest Deadlines: The 1st of every month for the following month's contest.

Your romantic poem must be previously unpublished in print format. (Online publication is okay as long as you hold the copyright and are not bound by exclusivity to any person, party or website.)

By submitting your romantic poem, you are authorizing us to reprint the poem on one or more of our websites. These sisters websites include (but are not limited to) the following: www.StonyMeadowPublishing.com, www.WritersEdgeBook.com and/or www.InamorataRomanceBooks.com. You also give Stony Meadow Publishing and Inamorata Romance Books First North American Serial Rights if we decide to publish your poem in an anthology series. (Check here for more information on copyrights.) All other rights remain yours. We only desire single time use rights.

Submitted romantic poems can be of any length or romantic style.

Once again, all poems need to be romance oriented.

Please submit no more than two poems per monthly contest.

You may withdraw your poem from consideration at any point, but this request must be made in writing.

Winners will be notified within 30 days of the contest's end.

Submit all entries via e-mail to StonyMeadowPublishing@gmail.com. You can either copy your poem into the e-mail of send it as an attachment in either in Word (.doc) format or (.rtf) rich text format.

Include your name, address and e-mail address.

Please use a serif type to format your short story. (i.e. Times Roman, Georgia, Courier).
Monthly Prize is as follows:
All prize money will be awarded within 30 days of each contest end.
Please send all entires, questions and inquiries to StonyMeadowPublishing@gmail.com. We will also accept questions and queries by snail mail (Stony Meadow Publishing, 1690 Dunn Avenue #619, Daytona Beach, FL 32114), but all manuscripts must be in either .doc or rich text format.
DEADLINE: The First of Every Month
---
Current Contest Deadlines
| | |
| --- | --- |
| CONTEST | DEADLINE |
| Robotic Romance: A Contest for Romance Writers | 07/01/2010 |
| Songwriter's Inspirational Blurbs (Inspiration for Songwriters) | 03/01/2010 |
| Poet's Inspirational Blurbs (The Poet's Journal) | 03/01/2010 |
| Fiction Writer's Inspirational Blurbs (The Fiction Writer's Journal) | 05/10/2010 |
| Songwriter's Song Ideas (The Songwriter's Companion) | 06/01/2010 |
| Short Story Contest for Romance Writers | Monthly |
| Poetry Contest for Romance Writers | Monthly |
| COMING SOON: | |
| Romance Writers Inspirational Blurbs | mid-2010 |
| Romance Writers "Romantic Openings" | mid-2010 |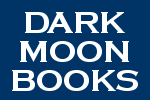 We are also accepting submissions for the horror genre under our Dark Moon Books Imprint.
CREATIVE WRITING CONTESTS
Check here for our current contests for fiction writers!
Let The Muse Flow!
Dark Moon Digest
The Horror Fiction Quarterly

Original short stories, poetry, columns, contests and more!
The Misadventures of Hobart Hucklebuck
Stan Swanson

If you are a pre-teen or have one in your family who enjoys fantasy tales, pick up this book. It's funny and packed with just enough action to trigger the reading bug in any youngster. -- K. Fontenot
The Songwriter's Journal
Stan Swanson

I just wrote my first week's song, and I'm having a hard time keeping myself from reading ahead to next week. In fact, if I didn't have other things to do, I could just cuddle up with this book for the winter and write one song after another. -- S. Lick
Inspiration For
Songwriters
Stan Swanson

This book is packed with innovative jet fuel that will set your mind soaring into the creative stratosphere. There are hundreds of imaginative ideas here to unlock the imagination. -- Bob Lind
SUBMISSION
INFO
Stony Meadow Publishing is only interested in mainstream commercial novels of 80,000-200,000 words. Mystery, Suspense, Thrillers, Crime, Science Fiction and Fantasy are our main interests.
We are also very partial to middle grade and young adult fiction.
No nonfiction please. (For horror, visit our Dark Moon Books imprint site.)
Please only send us the first 3 chapters as an attachment to your e-mail. In the body of your e-mail please include a detailed synopsis of each chapter (or scene) and a brief (150 words or less) biography at the end of your email. Do not send multiple submissions. In addition, we don't always have time to respond personally to each submission -- we do when we can, but don't expect a response. If we are interested in publishing your submission, we will contact you within 3 to 6 months of submission.
Simultaneous submissions to other publishers are acceptable, but you must make us aware of this in your e-mail and keep us apprised of your story's situation.
Online Bookstores That Carry Our Titles
Amazon
Barnes and Noble
Alibris
Books-A-Million
Borders
Powells
and many others.

Contact Information:
Stony Meadow Publishing
1690 Dunn Ave, #619
Daytona Beach FL 32114
386-366-0109
stonymeadowpublishing@gmail.com