Welcome to Stony Meadow Publishing
Stony Meadow Publishing was established in 2005. Since that time, we have added one additional imprint, Dark Moon Books, as well as a quarterly horror fiction quarterly, Dark Moon Digest. Launching in 2011 will be our newest imprint, Slick Friction, a paranormal erotica electronic and print book line.
---
We've gathered a few hints and tips for writers over the years. Check this area out for information and articles for songwriters, poets, fiction writers and more. Discover how to use power words (and what they are) in your writing. Do you use the word "said" too much in your fiction? Well, here are some alternative suggestions. You can also find some great writing advice from Araminta Matthews, Dark Moon Digest's Managing Editor at the Dark Moon Digest blog.
---
Inspiration for Songwriters:
Tips and Tricks to Unlocking the Muse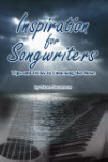 Stan Swanson's first book for songwriters, Inspiration for Songwriters: Tips and Tricks to Unlocking the Muse (ISBN: 978-0-9787925-0-3) was released in 2006 by Stony Meadow Publishing. It provides thousands of inspirational ideas that could very well be the seeds to your next song!
All in all, Inspiration for Songwriters includes over 2000 titles, tips, tricks and other ideas that will inspire you to create song after song. It is available from Amazon, Barnes and Noble and other major book stores and distributors as well as the publisher.
---
The Songwriter's Journal:
52 Weeks of Songwriting Ideas and Inspiration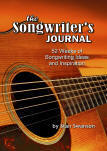 The Songwriter's Journal: 52 Weeks of Songwriting Ideas and Inspiration (ISBN: 978-0-9787925-1-3) was written in response to readers of Inspiration for Songwriters and is our best-selling title. It is packed with the fuel you need to ignite the imagination and provides you with more ideas than you could ever hope to write about. With hundreds of entries designed specifically to spark the muse within, the book should reside on every songwriter's bookshelf or desk. It is available from Amazon, Barnes and Noble and other major book stores and distributors as well as the publisher.
---
The Misadventures of
Hobart Hucklebuck: Book One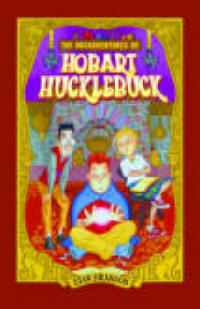 Stan is just finishing up his edits on the second book in this series. Catch up on the series with the first book before the second hits the bookstores in 2011. The Misadventures of Hobart Hucklebuck is an juvenile fiction fantasy book series aimed at ages 7-12 and initial reviews are guaranteed to make this a must read.
ORDER YOUR BOOK NOW!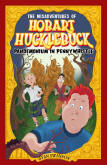 Check out the book at Amazon.
The Misadventures of Hobart Hucklebuck is also available at most online bookstores as well as your favorite local bookstore. If it's not on the shelf, ask them to order it for you!
The second book in this exciting fantasy series, Pandemonium in Pennywhistle, will be available early 2011. You can see a preview of the new cover art by Michael Koch to the right. If you thought things were a little wacky in Pennywhistle in the first book, well, things even get stranger in the second book. Lots of fun and humor! And, yes, there's a third book in the works.
---
Forever Zombie:
A Collection of Undead Guy Tales
This collection of short stories is now available from our Dark Moon Books imprint. The current list of zombie-oriented short stories for this new book from Stan Swanson includes: All In The Family, The Good, The Bad and the Really, Really Ugly, Every Death You Take, Ozark Hicks and Zombie Chicks, Playmate, The Oprah Book Club, A Night At The Zombie Museum (which has been nominated for the 2010 Darrell Awards for best horror fiction short story) and more. Zombies and quick-witted humor? You bet! Check out the Forever Zombie website at www.ForeverZombie.com. Forever Zombie is also available through Amazon and other online bookstores. The great cover artwork was created by Caroline O'Neal.
"Forever Zombie caught me by surprise. There is a sinister humor here reminiscent of Edward Gorey, and a playfulness that echoes Roald Dahl. It's a curious mix, but it works great. Trust me: whichever way your pleasure tends, whether it's a subtly placed bit of characterization or a deliciously plotted twist ending, you're going to find something to love here. Forever Zombie is a hit!"
--Joe McKinney, Dead City and Apocalypse of the Dead
NOTE: "Forever Zombie" is currently unavailable as it is undergoing a major edit. The revised version will be available the 2nd quarter of 2011. Put your name on our mailing list and we'll let you know when it is available.
---
The Dragons of Shadara still available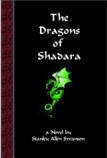 Stan finished his first novel, The Dragons of Shadara in 1998 and finally had it published in 2003. The book is a fantasy novel for young adults and is currently out-of-print although you can still probably get a copy through Amazon. It has been re-released in 2009 as Dragontooth: The Prequel in preparation for the next book in the series: Dragontooth: Book One. You might want to grab this earlier version while it is still available. Once Dragontooth is released, this could be a collector's item. Well, probably not, but who knows? ORDER FROM AMAZON
Dragontooth: The Prequel

It is time for a rare occurrence in the kingdom of Shadara. It is time for the "hatching" of a White Dragon. This event signals a time to reaffirm commitments made long ago between dragon and man. The ceremony also celebrates the anointing of the kingdom's chosen heir. Under normal circumstances, this is always the king's eldest son. Mostly pomp and circumstance, it still carries great tradition and meaning. But something extraordinary happens at this hatching ceremony when the newly born White Dragon anoints a common stable boy as the next king. Timothy Bright is as confused as anyone when he is chosen by the White Dragon. The menacing Lord Flagg, on the other hand, is one of the few who knows the truth. We are also introduced to two members of the Council of the White Dragon: Sebastian, an intelligent, quick-witted Cloud Dragon and Clarence, a common (don't tell him that) Forest Dragon. Throw in an evil Shadow Dragon (as if Lord Flagg isn't enough) and you have quite a cast of characters. The Dragons of Shadara is an exciting adventure with heroes and villains alike that will keep you turning pages long after "lights out." (Ages 12 and up) (NOTE: This is a re-print of The Dragons of Shadara under a new title.)
ORDER FROM AMAZON
---
Dark Moon Digest: The Horror Fiction Quarterly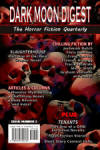 If you donít own a nightlight, maybe nowís the time to invest in one. Thatís because Dark Moon Digest - The Horror Writerís Quarterly is now available. Dark Moon Books is proud to present this new and exciting publication geared toward horror fans and authors alike. Published four times per year, this 100 plus page magazine will be a solid addition to any horror enthusiastís library. Each issue will contain several short stories (many of them from new and emerging authors) that will tingle your spine and heighten your senses. Issues will also include horror poetry, columns, book reviews, contest information and more. And beginning with Issue #2 you will find the first installment of a chilling 4-part serial by up-and-coming horror author, Kevin McClintock. Our first serial "graphic novella" also begins in the second issue with great artwork by Marc Olivent.
Future issues will be published in January, April, July and October. The October issue will be a special "ghost story" issue. Writers are encouraged to submit short stories for consideration and check out our ongoing contests as well. Visit the web site for complete details. Visit The DARK MOON DIGEST Website.
---
Current Titles & Publishing Schedule